Better Service and Improved Engagement for Your Community
From improved customer satisfaction to increased economic development, use these resources to make it easy to do business with your agency for: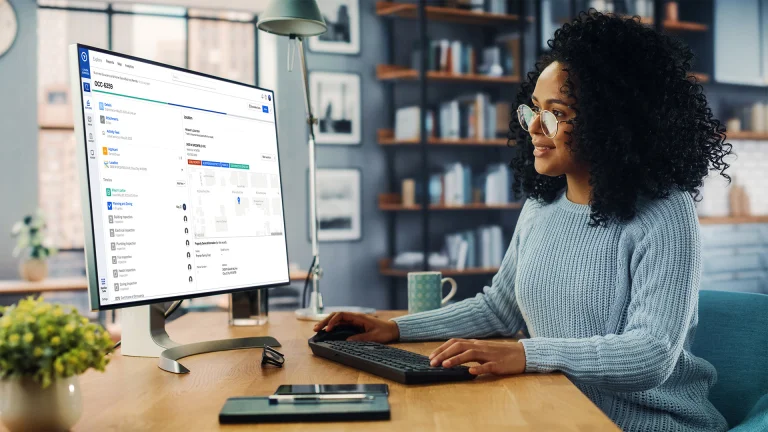 OpenGov's Citizen Services Overview
Transforming Business Licensing & Contractor Registration
Join this session with Lloyd Keith, Chief Innovation Officer, City of Gary, IN and Gerrod Franklin,
Solutions Engineer at OpenGov and former Business Analyst at the City of Fishers, IN, to learn how to lead transformational change to your city or county's business processes, including how to:
Automate manual steps in business license applications, renewals, and contractor registration with a fully digital process;

Improve the speed and efficacy of inspections for licenses with an easy-to-use web portal and mobile app;

Create internal demand for transforming business processes in your city or county;

Use data effectively to show results and performance against growth and development initiatives.
A High-Impact Investment with a Big ROI: Online Permitting
Use this guide to ditch inefficient paper processes and modernize permitting and licensing. Modern cloud software can help by streamlining processes from intake through issuance. This, in turn, saves staff hours, drives increased revenue, and delights residents, businesses and developers seeking to do business with your community.
How to Work Smarter (Not Harder) with Permitting, Licensing, and Code Enforcement
Join Dan Ralley, Assistant City Manager for the City Of Hilliard, Ohio, and OpenGov Citizen Services leader Liz Usherwood for a discussion on how to improve entrenched permitting, licensing, and code enforcement processes to meet growth needs. In this session, you will learn:
How to consolidate steps to cut permit, licensing, and code enforcement process times

What your government should be doing to meet the needs of smaller and mid-sized, fast-growing communities

Where you can reallocate or refocus resources around higher value activities to be more efficient, accountable, and improve service levels for your community
5 Best Practices Modern Digital Permitting and Licensing
Whether you use an online platform, paper, or a combination of the two, learn more about what to do and what NOT to do when it comes to adopting a modern permitting and licensing solution for your community.
From platform implementation to resident experience, an upgraded process can:
Result in applications processed 5X faster

Reduce City Hall walk in traffic by 80%

Be implemented in about 6 months
Governments Across the US Are Revolutionizing Their Permitting & Licensing Processes